Design a Day
In April, I decided to commit to creating a design every day for 31 days.
I tried to focus on something different each week and create unique and interesting designs.


Ray and Charles Eames

Type and Image manipulation
May 2020

Details: Complete design and typographic work for posters dedicated to the works of Ray and Charles Eames. Focused on the renowned Eames lounge chair and their movie "Powers of 10".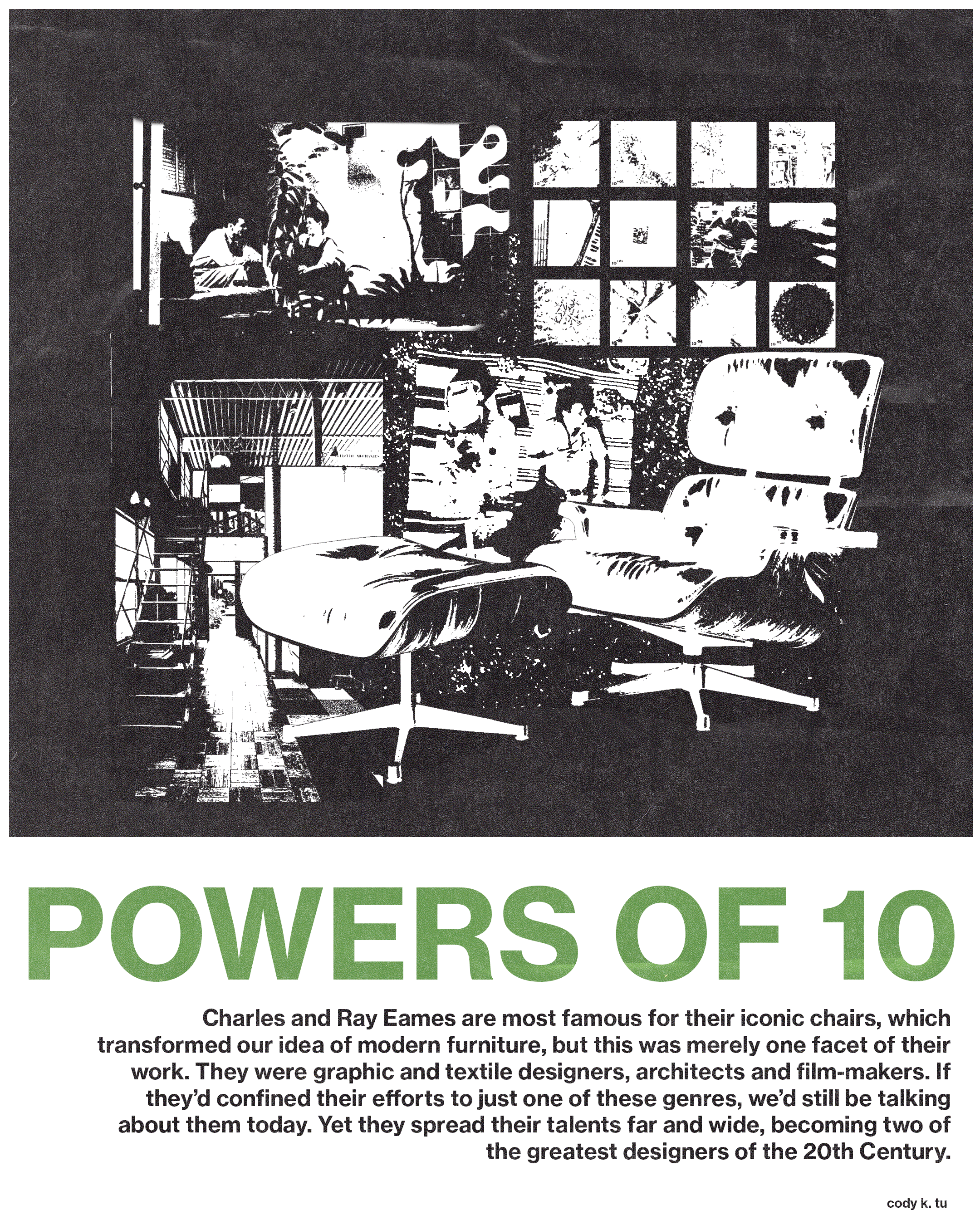 Sweet Like Peaches!

Type and Image Manipulation, Animation
April 2020

Details: Wanted to create a poster that commemorated the legacy of the Air Trainer SC & The 1996 Atlanta Olympics.